Welcome to Victoria Dougherty Books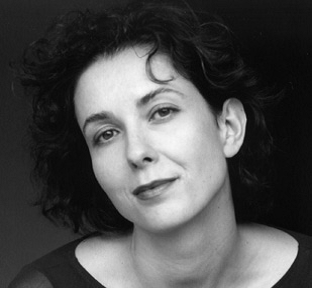 Victoria Dougherty is the author of The Bone Church, Welcome to the Hotel Yalta, The Hungarian, Breath, Savage Island and Cold. She writes fiction, drama, and essays that revolve around lovers, killers, curses, and destinies. Her work has been published or profiled in the New York Times, USA Today, The International Herald Tribune, and elsewhere. Earlier in her career, while living in Prague, she co-founded Black Box Theater, translating, producing, and acting in several Czech plays.
Books!
And other things you may want to check out.

Welcome to the Hotel Yalta
Dashing spies, deadly assassins, beautiful dames. Welcome to the Hotel Yalta is a white-knuckle tour de force of Cold War noir.

The Bone Church
In a time of danger and distrust, two lovers seek redemption…and a way back to each other. The Bone Church is a hypnotic tale of war and passion!

The Hungarian
A stylish and sexy thriller that reads like John le Carre and feels like Diana Gabaldon. The Hungarian is a must read!

Savage Island
Meet the ancient lovers who are driven to search for one another throughout history! Advance readers are calling Savage Island "mesmerizing" "romantic, dreamlike" and "unlike anything I've read before."

BREATH
Ensnared in a fate that traps them in an endless cycle of death and rebirth, two lovers are propelled through history.
From the earliest of cultures to the present day, Nif and Sherin must struggle to save humanity from the same mysterious fate that befell their ancient civilization, or risk losing one another forever.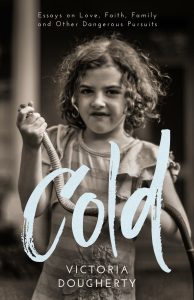 COLD
A collection of essays on the most dangerous pursuits of all: faith, family and love. With original photographs by John Michael Triana.
The Dissenter ​
What People Want From Fiction, And The Art Of Worldbuilding
"In this case heavy is good, very good."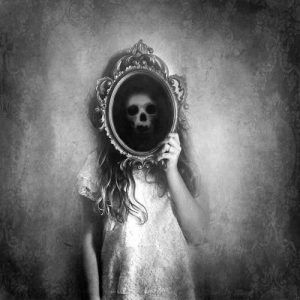 Back Porchervations
"THE BONE CHURCH (Pier's Court Press, April 2014) by debut author Victoria Dougherty is possibly one of the darkest and most sophisticated historical novels you'll be able to put your hands on."
Mina DeCaro
Mina's Bookshelf
"This novel has it all….an addictive jaunt into a world of paranoia, deceit, mistrust, and then the ultimate betrayal. I really really really loved this book!"

The Lit Bitch
Lovers, Killers, Curses and Destinies
In the profile on her blog site, Victoria Dougherty writes that she comes from "the ultimate Cold War family", a description it would be hard to disagree with.
modern love
essay
Victoria's New York Time Modern Love Essay: The Wrong Kind of Inheritance
Be a Man and Pick Up a Book
According to recent statistics, men have all but stopped reading fiction. Do they watch great television? Yes. Do they read non-fiction? Some.